As one of the company's key principles, a dedicated research and development team works with premier orthopaedic specialists to produce cutting-edge pain management solutions. We have 400+ pain treatment options available. We constantly thrive to increase the growth and development in the area of medical needs, to increase our business perspective and undertake full responsibility of the people by helping them in every possible manner, by exporting our products and regaining the orders for the wholesale suppliers at different places according to the necessity healthcare material and as well we supply the products through ecommerce site, that makes an easy way for our customers to purchase the products online and get it delivered at the doorsteps
By providing high-quality items, we've established a vital position in the market. We are always striving to provide the highest level of service to our customers..
Timely Delivered
We teamed up with well-known logistics partners to assist us manage our orders as efficiently as possible.
Quality Commitment
We never compromise with quality and only use gennuine spare parts.
Customer Satisfaction
"The best source of advertisement is a satisfied customer," we consistently keep our customers satisfied by providing the highest quality products.
Resonable
Our company brings you products ranges that are sorted using cost-effective techniques.
Innovation
We Continously Works on to improve Our products and launching new products range for you.
Team Configuration
Over than 5 years oversea market experience.Have own Team to meet your requirements.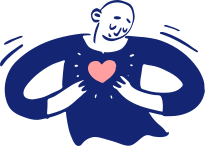 Quality is the hallmark of all the product at Veridicus. We are committed to roll-out world-class products and associate support – which resulted in stupendous customer delight. With our upcoming products , we are awaiting many more WOW from our loyal and new customers.
OUR B2C Ecommerce Partner